We are fortunate to have access to the Internet, which allows us to communicate with people all over the globe and access a wealth of knowledge, books, music, video, and other media. It has brought about numerous positive improvements in our lives. 
Data breaches, shady persons looking through your photographs, and social networks following your every move online; the list of digital woes is long and may ruin your online experience. Fortunately, there are some things you can take to protect yourself from these problems. 
Here's how you can make your internet security stronger
Cloud-based information security
Digital cloud storage is a feature of cloud computing. It has a lot of promise, but with so much development comes a lot of harmful activity. As the number of people who utilize cloud services grows, so does the demand for security solutions. 
Individuals and businesses should not rely on the cloud storage platform for security; instead, they should control the situation. There are a few things you can do on your end to increase cloud security:
To add extra levels of protection, encrypt your data.
Make a backup of your data to avoid losing it if something goes wrong due to human mistakes or malicious hacking.
Only after the authentication check should you provide access authorization.
Access to sensitive information should be restricted to just those who require it.
Safety of Online Transactions
During most online transactions, internet security is essential. A faulty transit during the transaction might give the hacker access to your bank account information. As a result, take as many safeguards as possible when doing an online purchase.
You can keep track of your bank accounts via mobile and email notifications, which will alert you to any unusual transactions. Make sure the website to which you're submitting your information is reliable and secure. Take the transaction proof as soon as possible.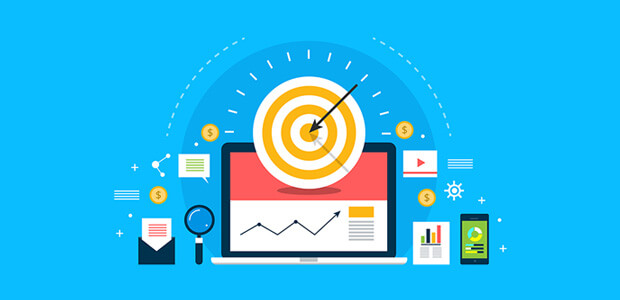 Because email is open and free, it is the most common target for hackers. It makes it simple for hackers to engage in harmful actions like spoofing. Users should enhance their email security to increase online security and control cyber-attacks by following these security tips:
Do not click on any links that come from an unreliable source.
Control who has access to your email; the more public your email address is, the more likely it will be hacked.
Install a service that protects your email.
Be aware of the dangers of using cloud services.
The use of online "cloud" services has provided a great deal of ease. Cloud services are essentially those that enable you to view and share information online from several computers rather than just one. Google Docs vs. Microsoft Office is a great illustration of this.
While the convenience is clear, the security dangers of storing all of your data in the cloud are less so. Even the largest cloud companies are often attacked.
The general rule is that you should never put anything on the cloud that you wouldn't mind losing. Keep in mind that popular file-sharing services like Dropbox have their own set of risks: a Dropbox link is unencrypted and may be read by anybody.
Ensure that people can only access data and services for which they have been given permission. You can, for example:
Manage physical access to the building and the network of computers
Unauthorized users should be denied access.
Application controls can be used to restrict access to data or services.
What can be copied from the system and stored to storage devices should be limited.
Certain types of email attachments are prohibited from being sent or received.
Modern operating systems and network software will make most of this easier, but you will need to handle user registration and user authentication mechanisms, such as passwords.
Strong passwords are essential for internet safety. Make your password tough to guess by doing the following:
Capital and lower-case letters, numerals, and symbols are used in combination.
make it eight to twelve characters long
avoiding the use of personally identifiable information
replacing it regularly
Using it for numerous accounts is never a good idea.
Authentication using two factors
Increase public awareness
Your workers have a responsibility to assist with the security of your company. Ascertain that they are aware of their responsibilities and any applicable rules and procedures, and provide them with ongoing cyber security awareness and training. Insider risks in cyber security are discussed.
You should also adhere to the government's Cyber Essentials program's recommended practices. The National Cyber Security Centre offers extensive advice to organizations on how to be safe online.
Install an Antivirus and Keep It Updated
It helps you to be protected from malware. Ransomware encrypts your data and asks you for the payment to restore them.
 Bots turn your computer into a soldier in a zombie army, ready to engage in a denial-of-service attack, or spew spam, or whatever the bot herder commands.
Conclusion:
We should not take the Internet for granted because it is such a valuable resource in our lives. It aids us in our day-to-day lives and activities. When things get difficult and stressful, it makes our job go more smoothly. As a result, we must install security measures and understand how to use the Internet safely to improve online security.
The Author is a contributing writer to LiveWebTutors. He is a podcaster, style coach and has been a blogger and a professional blogger writing about educational skills, personal development, online assignment writing service and motivation since 2010. He operates a team of experts and qualified professionals who will provide high-quality essay help services in Australia.